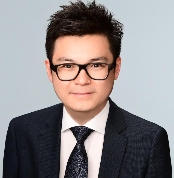 Dr. Jerome Ha
MB BS, BMedSc, MMed (OphthSc), FRANZCO
Oculoplastics, Lacrimal and Orbital Surgery
Dr Jerome Ha is an Australian-trained Ophthalmologist with subspecialty expertise in Ophthalmic Plastic & Reconstructive Surgery. He graduated in Medicine from The University of Melbourne, Australia. He has completed a Master in Medicine, Ophthalmic Science at The University of Sydney, with distinctions in Ophthalmic Anatomy and Physiology. Jerome has published research papers on oculoplastic in peer reviewed journals.
Jerome is a RANZCO (Royal Australian and New Zealand College of Ophthalmologists) certified Ophthalmologist and fellowship trained Oculoplastic surgeon. Jerome commenced training as an Ophthalmologist at Sydney Eye Hospital, Australia. He completed a fellowship in comprehensive Ophthalmology in Sydney. He has also further completed his sub-specialty training in Oculoplastic at NHS England, United Kingdom, under the guidance of Mr Suresh Sagili and Mr Robert Dapling. During his Oculoplastic fellowship, Jerome has gained experience in eyelid, tear duct and eye socket surgery. He has been involved in the surgical training of future Ophthalmologists both in Australia and United Kingdom.
Jerome's clinical practice is dedicated to the medical and surgical treatment of eye conditions. He tailors the treatment plan to the specific needs of individual patients. He is a caring surgeon and doctor. His passion in Oculoplastic surgery is balance in symmetry. He strives to restore and rejuvenate the tissues around the eye.