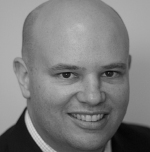 Dr Adrian Hunt
M.B.,B.S., M.Biomed.E., F.R.A.N.Z.C.O.,
Medical Retina, Macular Degeneration, Retinal Vascular Disease
Dr Adrian Hunt received his MBBS in 1995 from the University of Sydney based at Royal Prince Alfred Hospital. He also received a Master of Biomedical Engineering from the University of NSW in 2000. He developed an interest in retinal research while at The Children's Hospital at Westmead investigating a rare paediatric condition and publishing the results in the British Journal of Ophthalmology. Dr Hunt then went on to train in General Ophthalmology at the Sydney Eye Hospital, becoming a Fellow of The Royal Australian and New Zealand College of Ophthalmologists in 2006.
Dr Hunt returned to Westmead Hospital in 2007 to work with Professor Paul Mitchell as Retinal Fellow in association with the Westmead Millenium Institute and Centre for Vision Research focusing on management of Age Related Macular Degeneration, Diabetic Retinopathy, and other vascular retinopathies and on systemic diseases and their effects on the eye.
Dr Hunt is a Consultant Ophthalmologist at Westmead Hospital helping to train future Ophthalmologists. He is a member of the Australian and New Zealand Society of Retinal Specialists (ANZSRS) and has authored, presented and reviewed international and national peer reviewed research. Dr Hunt participates in retinal research as part of international studies into new retinal therapies at Westmead Hospital and at Eye Associates.
Dr Hunt has particular expertise in the investigation and treatment of Macular disease with retinal laser and intravitreal injections. At Specialist Eye Centre he confines his practice to the sub-specialty of Medical Retina.