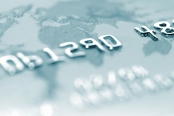 Specialist Eye Centre is a private practice facility. Each practitioner has their own "schedule of fees" which is based on the fees recommended by the Australian Medical Association and the Medicare Fee Schedule.
Our Fees
We try to provide clear costing for each visit. Consultations and any tests carried out will be discussed with our staff. Please enquire prior to your visit about expected costs.
If you require surgery, you will be provided with a written "Informed Financial Consent" which sets out the expected costs and any benefits that may be payable by Medicare and your private health fund.
Payment Policy
Payment of fees for consultations and treatment provided in our rooms is payable on the day the service is provided. If you are unable to pay on the day of service, you should discuss your options with the doctor's secretary at the time of arrival.
Accounts for surgery fees will normally be handed to the patient on arrival for their first post-operative appointment, or they will be mailed within a few days of the surgery. Payment for surgery should be made as soon as the account is received.
(Please note: For Laser Vision Correction, a 50% down-payment is required at least one week prior to surgery to pay for the third-party facility fee. For more information on Laser Eye Surgery Costs click here.)
Methods of Payment
Bathurst and Lithgow Rooms
Payment of accounts can be made by cash, EFTPOS, cheque (made payable to Specialist Eye Centre), or by credit card. We accept Mastercard or VisaCard. We do not accept American Express and Diners Club.